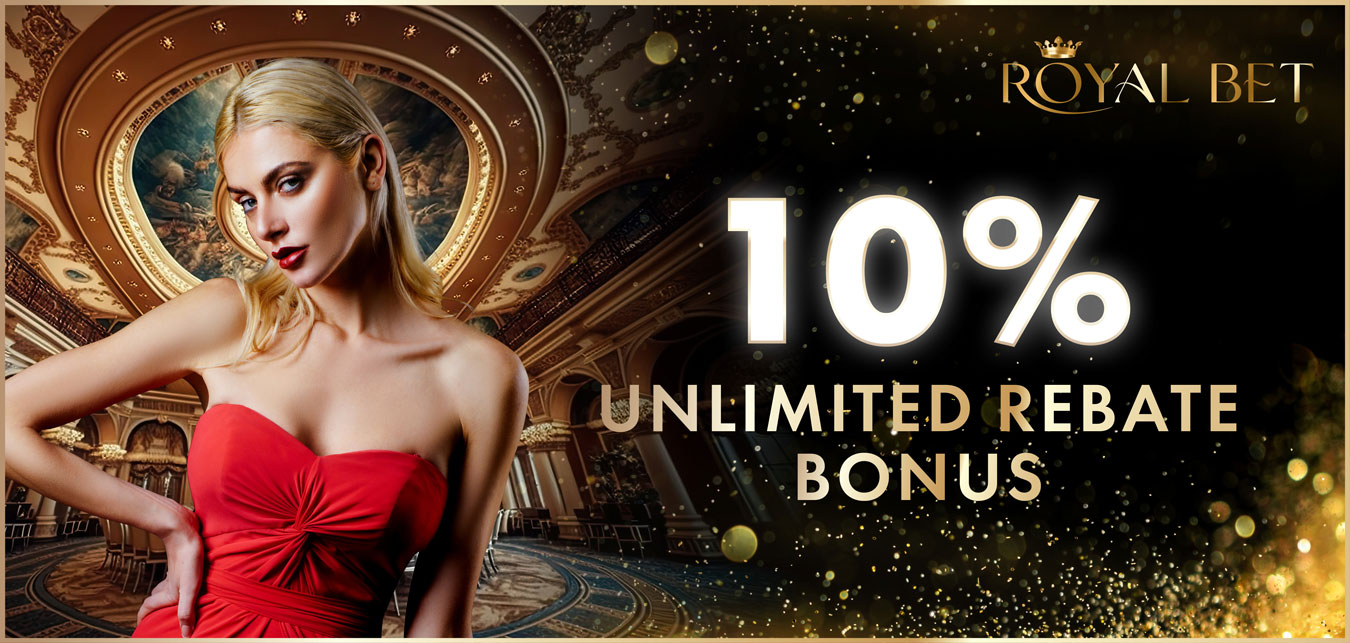 10% Unlimited Rebate Bonus (Max Bonus:RM388)
The maximum limit of bonus is RM388.
The minimum limit of deposit is RM10.
The minimum limit of cash out is RM50.
The maximum limit of cash out is RM100,000.


*To claim this promotion, your account balance must less than RM 1, once you cash out you cannot claim this bonus*

Example: (Only can claim in Lose situation)
Deposit= RM100
10% Rebate Bonus= RM10
If your account balance is less than RM 1, you can claim 10% Rebate
Bonus by clicking the rebate button  .
This bonus must be claimed within 30days, if you are not claimed before the expired date the bonus will been waved.
Each member only allowed to have one registered account in Royalbet.
If we found out members create more than one account by using same Bank account/Full Name/IP Address, otherwise Royalbet will treat these accounts as an organizational account.
Royalbet have the right to terminate the accounts, and credit will be frozen permanently.
After receiving the point, the player agrees to the above terms and conditions.